Recruitment Rally (Agniveer) For Recruiting Year 2023-24
Notification for recruitment of Agniveer in Indian Army for the Recruiting Year 2023-24 has been published on https://www.joinindianarmy.nic.in by Army Recruiting Office Mumbai. Online registration has commenced from 16 February 2023. Registration window (online) will close at 2359 Hr on 15 March 2023. For Recruitment Year 2023-24, the recruitment of Agniveers will be carried out in two phases that is Phase I (Online Computer Based Written Examination) and Phase II (Recruitment Rally).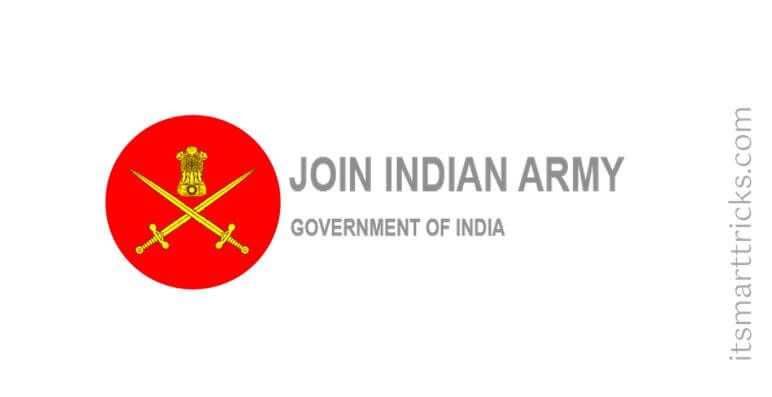 The main aim of this recruitment rally is to generate employment for the youth of Maharashtra thereby giving them an opportunity to serve the motherland as part of Indian Army and lead a dignified life. Recruitment is being conducted for Agniveer General Duty, Agniveer Technical, Agniveer Clerk/ Store Keeper Technical, Agniveer Tradesman (10th Pass) and Agniveer Tradesman (8th Pass) categories.
This rally is applicable to candidates who are domiciles of eight districts of Maharashtra i.e Mumbai City, Mumbai Suburban, Nashik, Raigarh, Palghar, Thane, Nandurbar and Dhule. Candidates are required to register and apply online on the Indian Army website https://www.joinindianarmy.nic.in Admit Cards of candidates who have successfully registered themselves online, will be sent on their e-mail ID.
Online computer-based examination (online CEE) will be conducted at various examination centres in Maharashtra as per date and time mentioned on their admit card. Online examination will be conducted from 17 April onwards. The merit list of the CEE will be declared on the website in May 2023. Successful candidates will thereafter attend the recruitment rally at designated time and place details of which will be notified in the 'Rally Admit Card' (to be issued later) to undergo physical tests and medical screening. The candidates selected in the final merit will then be called upon to join the Indian Army as Agniveer for service of the Nation.
Management of such a large number of candidates requires detailed planning and meticulous execution on ground. Towards this, the State/district level government agencies are always prompt and forthcoming to provide requisite assistance and required infrastructure. A special emphasis from the government authorities and local media is required to generate awareness amongst youth of the said districts. Candidates are advised to follow correct procedure while registering on the internet. They should fill their details carefully and carry to the rally site all requisite original certificates/ documents alongwith attested photocopies including the mandatory affidavit (duly notarized) as per instructions given in the official notification.
Candidates in their own interest must carry out basic medical pre-inspection at their end. Any temporary medical condition like presence of wax in the ears etc must be corrected before arrival at the rally site. These actions will enable smooth participation of the youth in the online CEE and the recruitment rally. Army authorities advise all candidates not to fall prey to touts as the entire recruitment process is very fair, transparent and automated. Any tout approaching any candidate must be brought to the notice of military officials/ Police. For any queries candidates can use the query portal on https://www.joinindianarmy.nic.in or contact 022-22153510 (ARO Mumbai Enquiry).