PM launches National Portal for Credit Linked Government schemes – Jan Samarth Portal
The Prime Minister launched the national portal 'Jansamartha Portal' for credit-linked government schemes. The launch of a national portal, 'Jansamartha Portal for Credit Attached Government Schemes', is a major step in this direction. The portal will improve the living standards of students, farmers, traders, micro, small and medium entrepreneurs and help them realize their dreams, he added.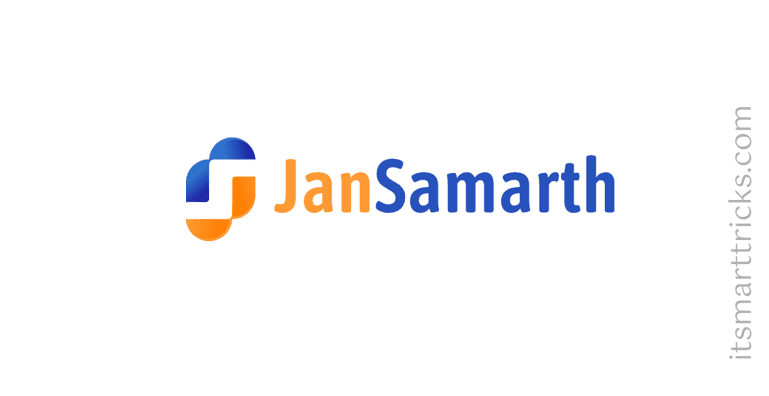 He spoke about the Invest India portal for information on investment opportunities, a window approval portal for business formalities. The Prime Minister pointed out that in the same series, this mass portal will help the youth and startups in the country. Jan Samarth is part of the public service to enable and facilitate the common man. "
Jansamartha is a digital portal connecting 13 credit-linked government schemes on a single platform. Beneficiaries can digitally check eligibility in a few simple steps, apply online under the eligibility scheme and get digital approval.
JanSamarth National Portal for Credit-Linked Government Schemes:
The "Jana Samarth" portal provides one window facility for submitting applications and selecting 125+ financial institutions (MLIs) (including all public sector banks) for availing the benefits of 13 government schemes. Exact verification with CBDT, GST, Enterprise (UDYAM), Ncell, UIDAI, CIBIL, etc. at that time ensures fast loan processing.
There are already 13 government schemes on the Jan Samarth portal and more schemes will be added. The Jan Samarth portal will check eligibility, approve in principle and send the application to the selected bank. This portal will keep the beneficiaries updated at every stage of the journey. No need to visit bank branches often.
1) Educational Loan Scheme:
Central Sector Interest Subsidy Scheme (CSIS).
Padho Pardesh Scheme
Dr. Ambedkar Central Sector Scheme
2) Agricultural Infrastructure Scheme:
Agri-Clinic and Agribusiness Centers Scheme (ACABC).
Agricultural Marketing Infrastructure (AMI).
Agriculture Infrastructure Fund (AIF).
3) Business Loan Scheme:
Prime Minister's Employment Generation Program (PMEGP).
Weavers Mudra Scheme (WMS).
Pradhan Mantri Mudra Yojana (PMMY).
PM SVANidhi (PM Street Vendor's AtmaNirbhar Nidhi) Scheme.
Self-Employment Scheme for Rehabilitation of Manual Scavengers (SRMS).
Stand Up India Scheme.
4) Subsistence loan scheme:
Deendayal Antyodaya Yojana-National Rural Livelihoods Mission (DAY-NRLM) Deendayal Antyodaya Yojana-National Rural Livelihoods Mission (DAY-NRLM).
Who can apply for a loan?
Anyone can apply for a loan. First, you need to check eligibility within your required loan category and if you are eligible, you can apply for a loan through the online application process.
What is the requirement of documents?
Each of the above schemes requires different documentation. To apply online on the portal, basic documents like Aadhaar number, voter ID, PAN, bank statement, etc. will be required. The applicant must also provide some basic details on the portal.
How to apply for Jan 13 Samarth Portal for Credit-Link Government Schemes?
To apply for 13 credit-link government schemes from Jan Samarth Portal, first, open the portal by clicking on the link below.
Currently, there are four loan categories as above and various schemes are listed under each loan category. For the loan category of your choice, you first need to check the eligibility by answering a few simple questions and once you qualify under any scheme, you can choose to apply online for digital approval.
To check eligibility for the scheme, click on Schemes in the main menu of the portal and then click on Check Eligibility. If you are eligible, you can register and sign in with credentials and Apply for a loan through the online application process.
Check the status of the loan application:
The applicant can check the status of the loan application on the web portal. Sign in with the registration credentials, and click the My applications tab on the dashboard to check the status.
Email: [email protected]
Contact: +91 79690-76111
I hope you have learned something from this article. Now I'd like to hear your thoughts.
Was this guide useful to you? Or maybe you have some queries. Have I not included any command in this guide?