How To Install and Setup eTimeTrackLite Desktop 10.0
Now it is very important that eTimeTrackLite for employee time management in all offices. eSSL Security is a leading biometric company in India. eTimeTrackLite software fixes your company's Employee timing and Attendance is also organized. Employee salary is calculated on this software. This software is very important for Employees. Today we will see that 'How To Install and Setup eTimeTrackLite Desktop 10.0'.
Follow the below steps to Install and Setup eTimeTrackLite Desktop 10.0:
Download eTimeTrackLite Desktop 10.0 from the official website to install the software. Go to the following link and download the software by clicking the eTime Track Lite tab.
http://esslsecurity.com/catalog/softwares-0
After downloading the setup of eTime Track Lite software, double click and open it. Now the eTimeTrackLite Setup Wizard window will open, click on next.
Just click on 'I Agree' in the license agreement window.
Now keep the default folder for eTimeTrackLite Desktop 10.0's installation setup file and select "everyone" and click on next.
Please fill out the details of installing this software for the customer.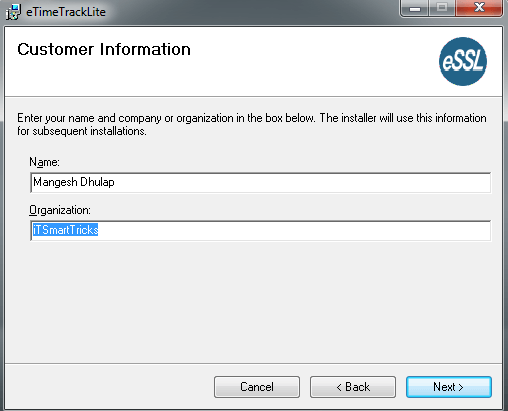 In the Customize Installation,  select four options( 1) eTime Track Lite 2)ePay Track 3) eVisitor Track 4) eSSL Schedular) and click on next.
Confirm Software Installation and click on Next.
Thus the installation of eTimeTrackLite has competed.
Also Read- Installing and Configuring FTP server On Windows IIS 7.
Now you can see the following snapshot 'eTimeTrackLite' is successfully installed and it will open in.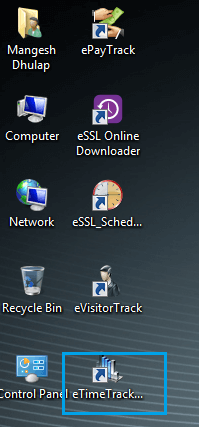 Now let's set up the eTimeTrackLite database before login up in to Essl, and then click 'database settings'. In the database type, select the company's database. It has options like MS Access, MS SQL Server, and Oracle.
Setting up a database for eTimeTrackLite's connectivity is very important. Please fill out your database information according to the snapshot below.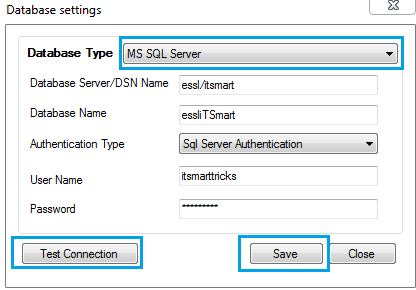 You can log in eTimeTrackLite after the database setup.
Also Read- How to Install MySQL 8.0 in Ubuntu 18.04.1 LTS (Bionic Beaver).
That's all, In this article, we have explained How To Install and Setup eTimeTrackLite Desktop 10.0. I hope you enjoy this article. If you like this article, then just share it. If you have any questions about this article, please comment.