What Is App Store Optimization And Its Importance
In this article, we are going to show 'What Is App Store Optimization And Its Importance'. App Store Optimization or ASO will help you to elevate app download. However, to use it in the best possible way, you must know what it is all about and its secrets. In fact, it will help you to increase the visibility with the proper use of popular keywords in any app store. It takes time to be more visible but with careful and proper planning of a few basic keywords, you will find it very easy to improve your ranking in the popular app stores.
It is said that you need a lot of skills and has enough idea to develop an app that is attractive but to make it functional and popular is not an easy task. Your primary intent should be to get a handsome number of downloads on the app store and this is not as simple as eating a piece of cake.
However, if you do not achieve this, all the money, a huge amount that is, you have put into your startup will be done down the drain not to speak about the valuable time and energy spent on developing the app. Therefore, your focus should be not on developing a showcase app that is worthless but a dream app that is highly functional.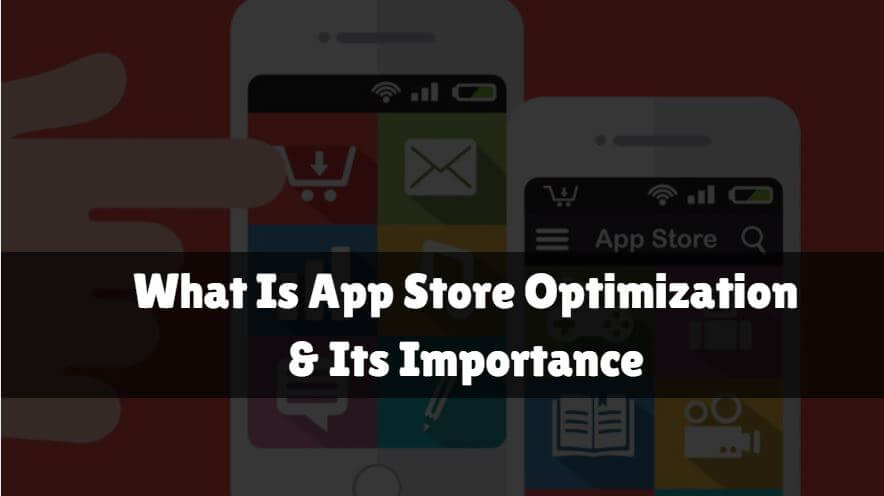 What Is App Store Optimization And Its Importance:
About app store optimization
ASO or App Store Optimization is very important today but the fact that Google and Apple play store do not share the methods in which you can gain high rank in these stores make it a difficult task all the more.
This means you will need to crack something really very hard to use ASO which is perhaps one of the best tools with which you can increase the visibility of your app.
Once you are successful in doing so, you will notice an automatic boost in the number of
Have you ever given it a thought that why some of the apps are so popular and others are not used so much? For example, when you type 'online loans' in the search engine while looking for a lender, chances are you will find libertylending.com on top of the SERPs. Why? It is because their designing is done according to the keywords, the popular ones that it.
Therefore, if you want a better ASO you will need to know the hack secrets of the popular apps, usage of proper keywords and more to get the desired results. This will help you to meet with and address the requirements of the search engines so that eventually you can increase the number of download of your app.
The importance of it
In order to keep up with the current trends, just like everybody you will also want to develop your own app. It is for this reason that the demand for such apps is growing with each passing day and more and more people are rushing in the app store.
According to the report of Statista, this rise in demand and the number of available apps in the Google play store is measured and the change noticed was alarming. It showed that:
The number was as low as 16000 only in December 2009 and
It was as high as 2600000 in December 2018.
Do not make an attempt and waste your valuable time and energy in counting the zeros but consider that time it took to reach to that 2.6 million figure. Just 9 years!
Another important thing that this figure implies if you have not figured it out already is that in such a huge crowd of apps, your dream app will disappear easily.
Therefore, it is paramount that you design an app that has innovative features but more than that you do some productive and aggressive marketing so that your dream app can sustain such a cut-throat competition among the apps available nowadays.
Tips to improve ASO
ASO is very much similar to SEO but it is only meant for mobile apps. The purpose of it is the same as SEO wherein a higher rank is assured in the app store search result and not in the search engine results pages. If your app has a higher rank, chances are high that it will engage the potential customers even more which will, in turn, help you to convert a user into your potential customer.
In order to ensure that you have an improved App Store Optimization for your app, there are a few specific ways to follow and a few points to keep in mind while designing it. These are:
Use keyword instead of a name in the title: This is a proven SEO tactic for gaining high ranks and you can use the free Google Keyword Planner for this as it will increase the app visibility.
Use the attractive keyword in the description: Research for keywords that are related to your app category and insert it in the app description. Take care of the character limitations which is 100 for Apple and for Google it is 80 and 4000! Be wise to use numbers in digits and comma instead of space.
Insert video in screenshots: If you insert an appealing video in the screenshot it will make a better impact in the minds of the users forcing them to download it. You may also use copywriting or subtitle in the video to get better results. Textbase video design is best as most users will have mute setting by default.
Use high-quality screenshots: This will help you to sustain in the app store keeping up with the trends. You can design attractive mockup using different tools and insert them in the screenshots as well.
Use the store analytics: Similar to Google Analytics, the app store analytics will help you a lot in mobile app marketing.
Also Read – How to Make Android Phone Faster
Lastly, focus on the icon design and color to create a better identity in the user's mind. Make the icon stand out with a catchy design and match the color with its theme. Also, include positive reviews to increase the chance of downloading your app. That's all, In this article, we have explained the What Is App Store Optimization And Its Importance. I hope you enjoy this article. If you like this article, then just share it. If you have any questions about this article, please comment.