How To Block Websites in Cyberoam Firewall
Today we will see how to block websites in Cyberoam Firewall. Nowadays firewall rules and policies are created in all offices. Various Web Filter categories are added for adblocker, website blocker, and block site. A firewall is a network security system. Firewall denies unauthorized or unwanted access. The firewall works in both hardware and software.
Follow Steps To Block Websites in Cyberoam Firewall:
First, Cyberoam login to block the website. Enter Cyberoam IP address in the browser to log in to the firewall. Now enter the username and password.
Expand the Web Filter menu when the firewall is logged and go to the category. Click on the Add to add a category.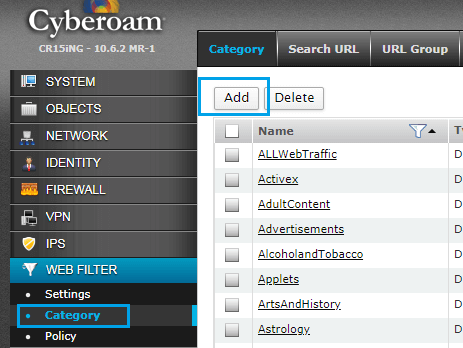 Now name the web category and select 'Productive' in the classification. Enter the website that you want to block in the domain keyword and add the keyword to the website. I am going to block this website from Facebook, www.facebook.com has been added as a URL and 'facebook' has been added to the keyword.

Now, the website blocker's policy is to be added to Web Filter, Click on the Policy and click on Add.
Name the policy here and click on ok.
After creating the Web Filter Policy, let us add it to the rules. In the Category, Type selects Web category and add a policy that you have created in the category. I'm going to add blcokfb to this category. In the HTTP and HTTPS Action select deny and click Add. In the schedule, I select 'all the time', you can select it as you want.
Now you want to add a Rule to the Firewall, click on Add. Now you want to add a Rule to the Firewall, click on Add. I have done the rule of LAN-WAN.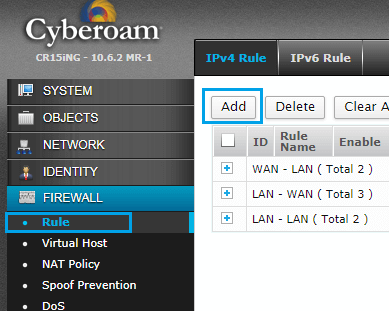 When LAN-WAN is created, go to advanced settings in it. When you create a 'LAN-WAN' rule, go to advanced settings and add a policy made by you in the web filter. I would like to add the 'blockfb1' policy.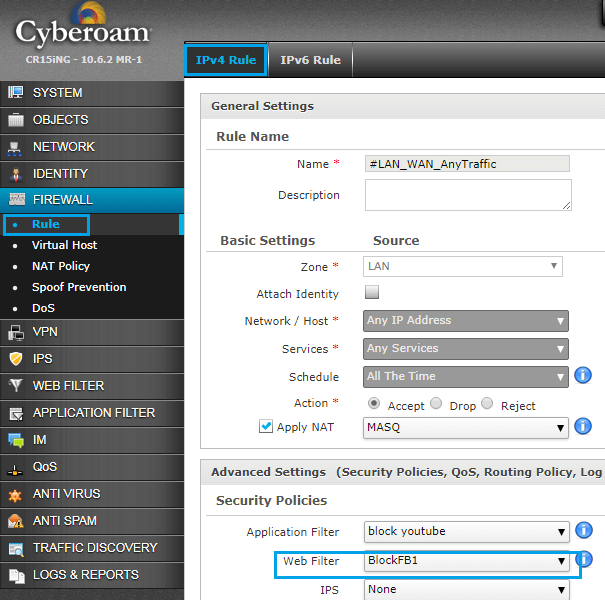 Now you can check on your computer, the blocked websites will not be opened. This way you can block many websites by adding them to the web filter.
Also Read – How To Block YouTube In Cyberoam Firewall
That's all, In this article, we have explained How To Block Websites in Cyberoam Firewall. I hope you enjoy this article. If you like this article, then just share it and then do subscribe to email alerts for Linux, Windows, macOS, Android, Internet, Firewall and Security, CCTV tutorials. If you have any questions or doubts about this article, please comment.